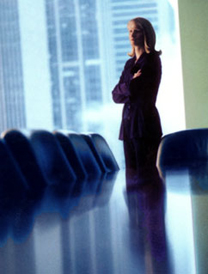 Mary Domowicz is an artist based in the East Village of NYC.
Mary is Principal & Insight Instigator at

Thought Warrior Inc

. She provides leadership engagements at the executive level to help clients reframe perceptions to make better decisions and compassionately achieve objectives to be a strong yet gentle warrior. Immersion in Thought Warrior tactics generates cognitive responses that release oxytocin and cortisol in the brain, which lead to connections through empathy. Resonant change can\'t happen without empathy, so mastery of these tactics is vital for advancement. Work includes internal podcasts for PayPal; marketing and narrative strategy sessions at Mercer; and a full day of professional development for 50 C-suite leaders at the Ritz Carlton for Marsh & McLennan Companies.
Mary served for five years as Academic Director of the design and film programs at NYU\'s School of Professional Studies (SPS). She hired and oversaw 150 adjunct faculty, managed an administrative and technical staff of nine, and addressed student concerns from annual enrollment of about 4000. She administrated about 450 courses per year in 17 certificates, in subjects such as filmmaking, video production, cinematography, producing, editing, audio, visual effects, photography, animation, product design, interior design, graphic design, and web design. Key responsibilities as director included departmental strategic planning, curriculum development, financial planning, budgeting (departmental budget of $2M against net revenues of $3M), and oversight of tactical operations, such as scheduling courses.
Mary taught 19 workshops and two intensives in SPS\'s graphic design certificate program since 2003. She has also been an adjunct professor of graphic design at NYU-Steinhardt, Parsons, UPenn, and SVA. She has been active in AIGA, the professional association for design; over the course of eight years she developed 40 programs, culminating with service on AIGA|NY\'s Board of Directors. She earned a masters degree in Graphic Communications Management at NYU-Steinhardt; she earned her bachelors degree in Visual Art at Rutgers University.
Mary had been a graphic designer for 22 years, the last 12 as an independent contractor. Through her consultancy, she led synergistic collaborations which exercised conceptual development and project management muscles, gravitating towards projects that offered access to high quality resources and benefited from relentless attention to detail. She both subcontracted to design firms and spearheaded projects directly with clients in publishing, education, entertainment, and service industries, for clients such as Harper Collins, Rutgers University, The Moth, and Corcoran. Print projects ranged from multiple component capabilities packages, annual reports, and graphic standards manuals, to magazines, book packages, and CDs; interactive projects ranged from websites to electronic newsletters.
Mary was an foundational Advisory Board Member of DOC NYC for two years, supporting the launch of a new documentary showcase spearheaded by one of her NYU-SPS adjunct instructors, Thom Powers.
Mary develops stories for performance on stage. She was a founding member of Hearsay, an ensemble of autobiographical storytellers. Mary produced then directed two Hearsay nightclub shows. She also served on the Advisory Council of New York\'s premiere storytelling organization, The Moth (themoth.org).
Mary is captivated by narratives and visuals, and their integration.